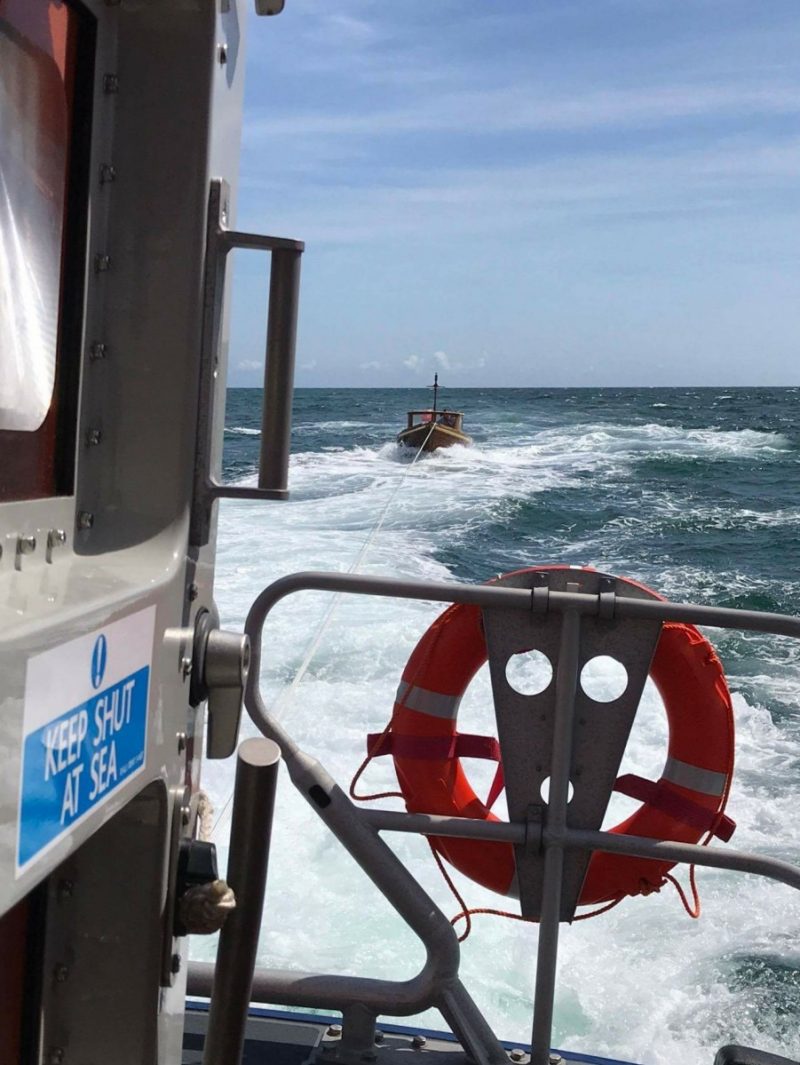 Exmouth RNLI volunteers assist lone fisherman with engine failure
Shannon class lifeboat R and J Welburn launched at 1.34pm on 6 August to a lone fisherman in a 21′ wooden day boat with engine failure, four miles south east of Exmouth lifeboat station.
Crew volunteers were on scene within 16 minutes. The casualty was towed to his mooring in the river Exe, off Starcross pier.
Deputy Coxswain, Roger Jackson said:
'The casualty called the Coastguard from his mobile phone. He had a VHF radio on board but it wasn't connected. We could have found him much quicker by using a 'Directional Find' function on our Shannon SIMS system. Please help us to help you by checking equipment is working before you set off.'
The volunteers had already taken R and J Welburn out on exercise during the morning and had left the station at 12.30pm after washing down the Shannon class lifeboat.
On Saturday 5 August, Crew volunteers were on exercise with inshore lifeboat George Bearman II during the Starcross swim, when they were diverted to an incident at 6.37pm.
George Bearman II was tasked to investigate a capsized 17ft powerboat on a mooring in the river Exe. Nobody was on board as all the casualties had been picked up earlier by another vessel.
Helm, David Preece said:
'The casualty vessel was deemed a hazard to navigation and was therefore recovered to area adjacent to the Imperial recreation ground. The boat was found to have a damaged bow and believed a capsize must have been caused by a collision.'
Crew volunteers returned to the scene, mid-channel between Lympstone and Starcross, but were unable to conclusively identify another damaged vessel, so returned to station.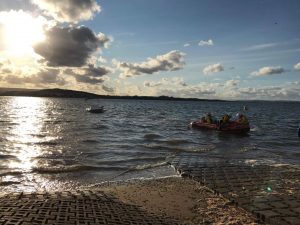 Inshore lifeboat Crew volunteers tow capsized powerboat ashore. Photo credit: Exmouth Coastguard.