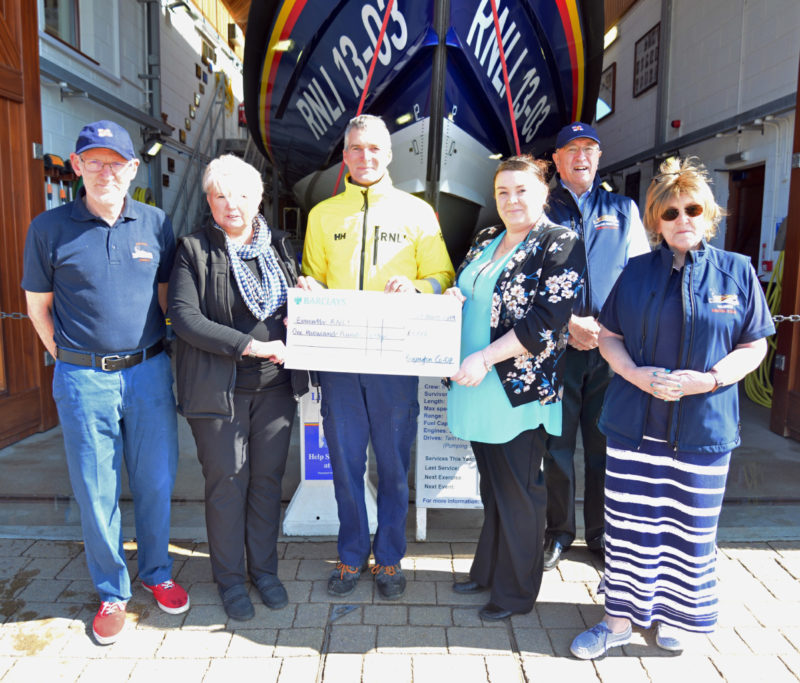 Exmouth's Southern Co-Op raises £1,000 for the local RNLI
The staff at Exmouth's Southern Co-Op in Brixington have raised an incredible £1,000 for Exmouth RNLI in their 2018/19 year long fundraiser for the local lifesaving charity.
The campaign, organised by Store Manager, Kirsten WADE and her staff, involved raising funds from collecting pots at the store check-outs; a fundraising stall manned by 2018 Mayor, Brian Cole and his wife Beryl, and a raffle where prizes were donated by several local businesses who supported their efforts.
Kirsten said, "Our staff run an annual fundraiser to benefit the local community and last year they voted for the proceeds to support Exmouth RNLI. I'm very grateful to my staff for their support throughout the year, to ex-Mayor Brian Cole and his wife and the many local businesses who contributed to the campaign that included Andrew Humphries Jewellers, Lympstone Manor, Skin and Tonic, Headlines Hair Dressers, Chadni Express Indian Take Away and Lets Fry Away Chip Shop, as well as my own company for donating a Southern Co-Op Hamper."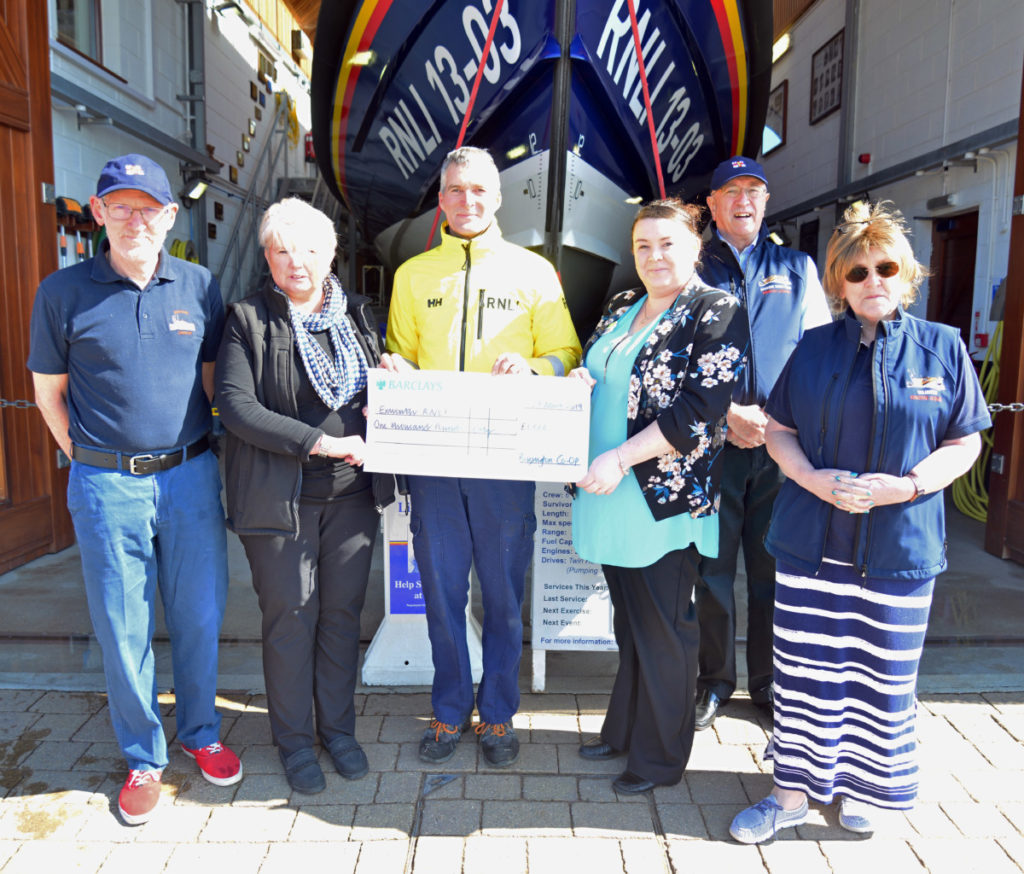 Photograph : 1 : Cheque presentation : left to right, Dave ATKINSON, Exmouth RNLI Fundraising Treasurer; Brixington Southern Co-Op Customer Services Asst., Barbara PARKER; Exmouth RNLI Coxswain, Steve HOCKINGS-THOMPSON; Brixington Southern Co-Op Manager, Kirsten WADE; Robin HUMPHREYS, Dept. Chair, Exmouth RNLI Fundraising Committee and Pat Atkinson, Exmouth RNLI Shop Manager.