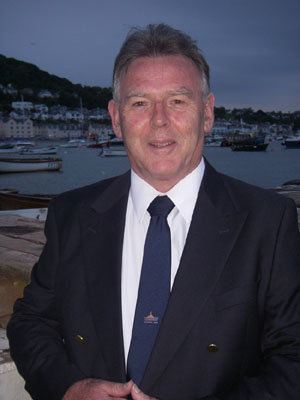 A history of Exmouth Lifeboats book
Author to sign Exmouth RNLI Lifeboats Book at WH Smith.
With Christmas only three months away, Alan Salsbury, an author and RNLI speaker based near Newton Abbot, is hoping people will be tempted to get a signed copy of his latest book 'A History of Exmouth Lifeboats – Across the Bar.'  He will be attending a special book signing in WH Smith, Exmouth on Saturday 25th September from 2-4pm.
The book contains 160 pages of fascinating historical detail and more than 150 images and covers Exmouth lifeboat history from the first lifeboat in 1802 through to the first RNLI lifeboat Victoria that was introduced in 1859 and right up to the present day all weather lifeboat, the Mersey class Margaret Jean.
Alan spent hundreds of hours getting this project off the ground and is pleased to see it published. All royalties on the sale of the books will go to the lifesaving charity.
He said; "I salute the volunteer crews and I am proud to support this worthwhile charity. I have written three RNLI Station histories, one each for Torbay, Plymouth and now Exmouth. The Exmouth RNLI station has a fascinating history; for over 200 years the lifeboat crew has battled the infamous Exmouth Bar to reach open sea and save lives.  On many occasions, due to the silting up of the river and the weather conditions, the lifeboats could not cross the bar."
Alan's book charts the return to carriage launch methods. While Exmouth still has dangerous approaches, the new lifeboat station and carriage launch lifeboat has meant the low water restriction has been removed.
So if you are thinking of an early Christmas present, this might be just the ideal time to buy this book retailing at £19.95.