Exmouth RNLI are pleased to announce their Maer Rocks Festival due to take place
from 12:00 – 21:00hrs on Saturday 17th August 2019
at the Queens Drive Space, Queens Drive Exmouth, EX8 2AY
as part of their Lifeboat Weekend celebrations.
As well as the existing permanent Queen's Drive Space food stalls and bar, Good Game Topsham, Say Cheese, Quick Gin, BBQ Steam Train, and Crossed Anchors brewing will all have stands at the event. In addition, there will be face painting for the children and a special visit from the RNLI Mascot, Stormy Stan. Other attractions will include volunteers with stalls such as the Exmouth RNLI Shop; The RNLI Face to Face team; RNLI Community Safety stand, and an inflatable D Class Inshore Lifeboat.
Others include RNLI Lifeguards, H.M. Coastguard, Devon & Cornwall Police and Fire Service with a fire appliance, subject to operational commitments.
Aided by DJ Push3r, we have an amazing line-up of Bands and Artists performing at the Festival, including:
Sarah Jory
Haytor
Rock The Night
Telstar
Bolynne
The Stereo Social Musicians
Poppy Fardell
The free, family friendly festival will focus on promoting the RNLI Sea Safety message to all, but with special emphasis towards the younger generation and to highlight the current RNLI  'Respect The Water' and 'Float to Live' campaigns.
Attractive 'Maer Rocks' Festival T Shirts are now available from the shop at Exmouth Lifeboat Station in Queens Drive, Exmouth.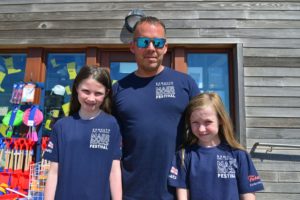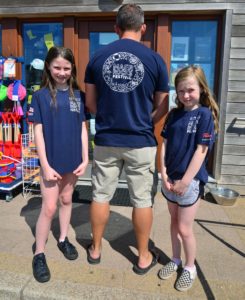 All funds raised will go to support Exmouth RNLI.