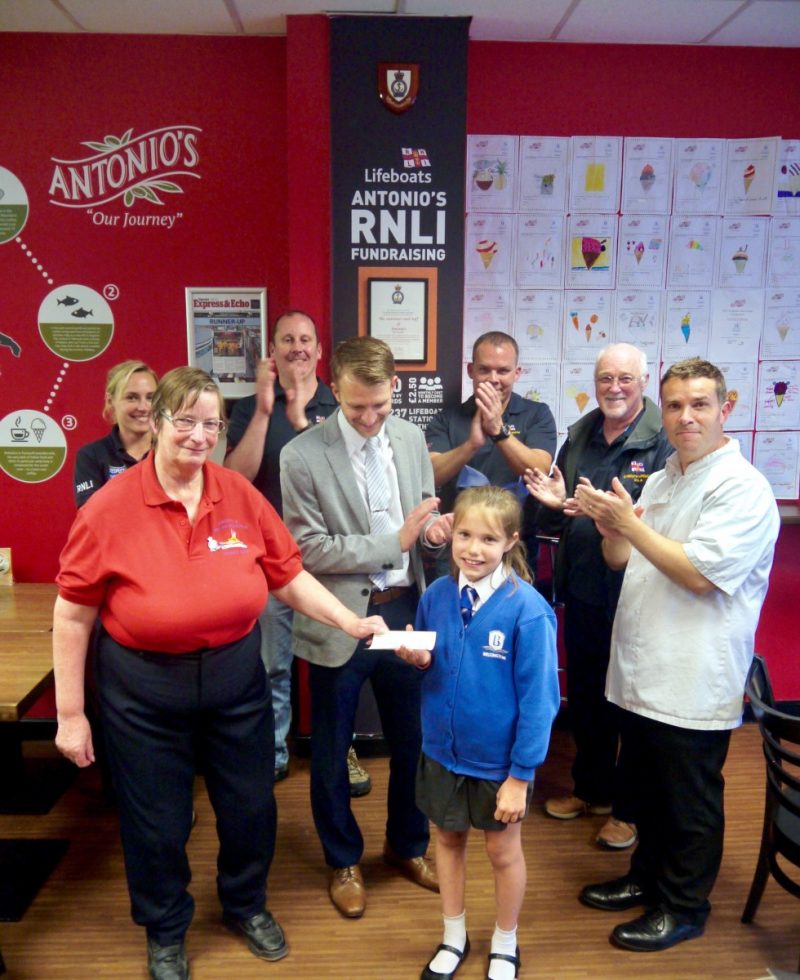 Antonio's Award Winning Ice Creams Help Save Lives at Sea
Exmouth local business, Antonio's Ice Cream Parlour, has generously once again donated the sales from their competition winning ice cream to Exmouth RNLI.
Since Antonio's first opened for business they have held an annual competition for school children to design an ice-cream flavour, the most tasty and unusual flavour wins a five litre tub of their winning ice cream and the ice cream goes on sale in the shop, with a donation from the sales going to Exmouth RNLI.
This years winning ice cream was designed by Jessica a pupil at Brixington Primary Academy has been on sale since April and has raised £425, Jessica and her mum were delighted with the amount raised from her delicious flavoured chocolate caramel marshmallow flavour ice cream! Tony Badcott and his wife Caroline, owners of Antonio's have so far raised over £2,700 for Exmouth RNLI, amazing generosity from a small business, this gift has already assisted Exmouth RNLI in education and will continue to help saving lives at sea.
To receive the cheque and to thank Tony and his wife for their generosity, both crew volunteers and members of the fundraising team attended the presentation, along with Mr Stuart Dyer Head of teaching and learning at Brixington Primary Academy.