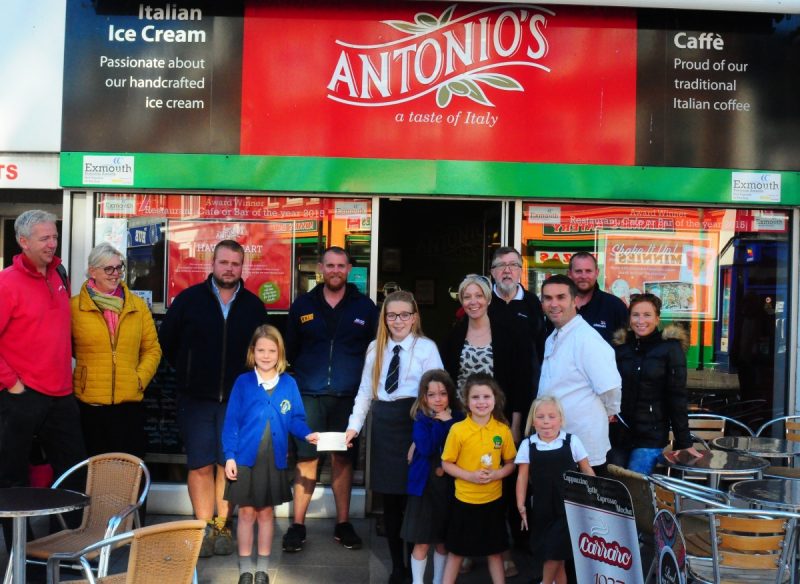 Antonio's fundraiser in support of Exmouth RNLI
Exmouth RNLI were very pleased to receive further fundraising support from local business, Antonio's, in the Strand, Exmouth, raising more than £615 for the lifesaving charity and generating over £3,000 over five years.
This is the fifth year that Antonio's has run the competition with Exmouth Primary School's to name a new flavour of ice cream to be sold at Antonio's with the proceeds benefitting the local RNLI.
This year's two winning flavours were the most popular to date and both winning students were from the Beacon School, Exmouth. Jasmine Pashley aged 11 created "Jasmine's Cookie Fudge Dream" and Lilly Tarran aged 8 who made "Lilly's Millionaire Shortbread". They presented the cheque to RNLI volunteers at Antonio's on Friday 28th September 2018.
Antonio and Caroline Badcott, owners of Antonio's, said " We are yet again delighted to hand over £615 as a result of this year's children's ice cream competition. We are thrilled to have raised over £3,000 for a charity which works 365 days a year to keep the people of Exmouth safe at sea. We would encourage people to join the RNLI and help support this local charity"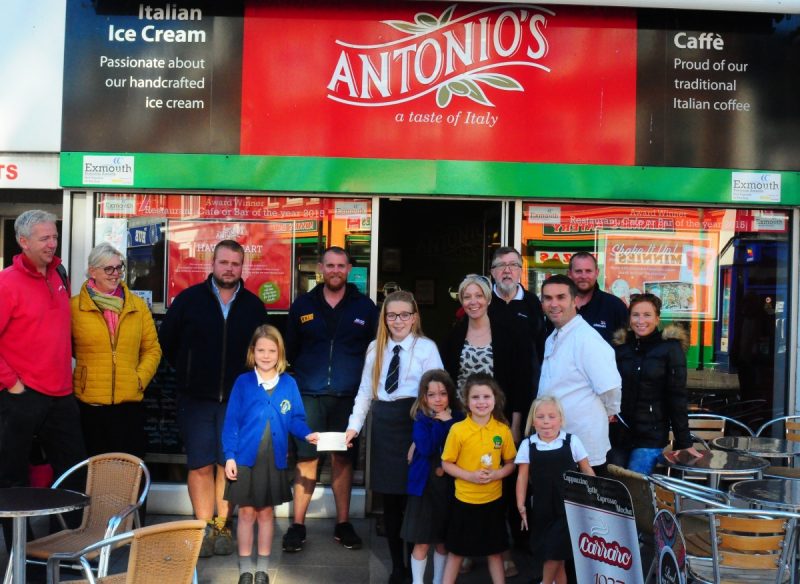 Photograph : The successful winners, Jasmine Pashley and Lily Tarran, presenting the cheque to RNLI Volunteers.
Photograph credited : Paul J. Balbi