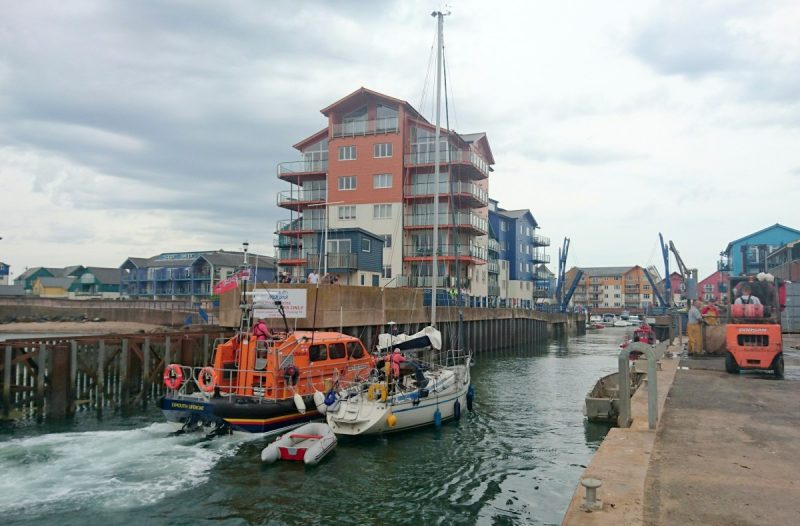 Exmouth Crew volunteers tow couple to safety after losing steering
Shannon class lifeboat R and J Welburn launched at 10.08am on 18 July to assist two casualties on board a 37' yacht which had lost all steering, 14 miles south of Seaton.
Crew volunteers reached the casualties within an hour in an easterly breeze in a rough sea state. Once on scene, a tow was established to take them to safety.
The all-weather lifeboat was under the command of Deputy Coxswain, Roger Jackson. He said:
'The man and woman were on passage from Poole to Brixham and requested a tow to a safe harbour. We brought them back to Exmouth Marina where the sea state was kinder to them and us as Crew volunteers before the impending storm.'
The casualties arrived at Exmouth Marina at 1.40pm and R and J Welburn was ready for service again by 3pm.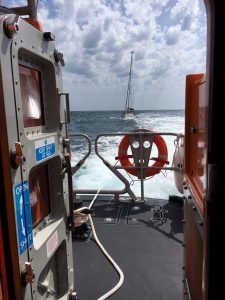 Yacht tow at sea.