Exmouth Inshore Lifeboat called to capsized boat
At 5:19pm today Sunday 4 August 2019 the crew of Exmouth RNLI Inshore Lifeboat George Bearman II attended a report of a capsized vessel off the coast of Cockwood in South Devon having been alerted by HM Coastguard.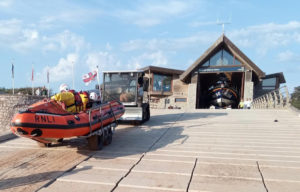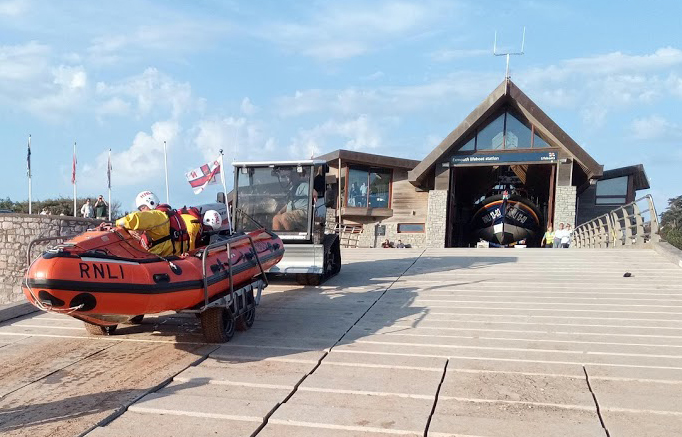 Initial reports claimed that the centre board or rudder was missing from the upturned boat and that two individuals were in the water.
The inshore lifeboat, crewed by Helm, Guy Munnings and volunteer crew Roger Jackson and James Searle launched ay 5:27pm and was on scene very shortly afterwards. On their arrival at the location it was established that the boat appeared undamaged, had been righted and both occupants were back on board. The boat and its passengers were safely escorted to shore. There were no injuries.
The lifeboat returned to station at 5:55pm and was back on service shortly afterwards.