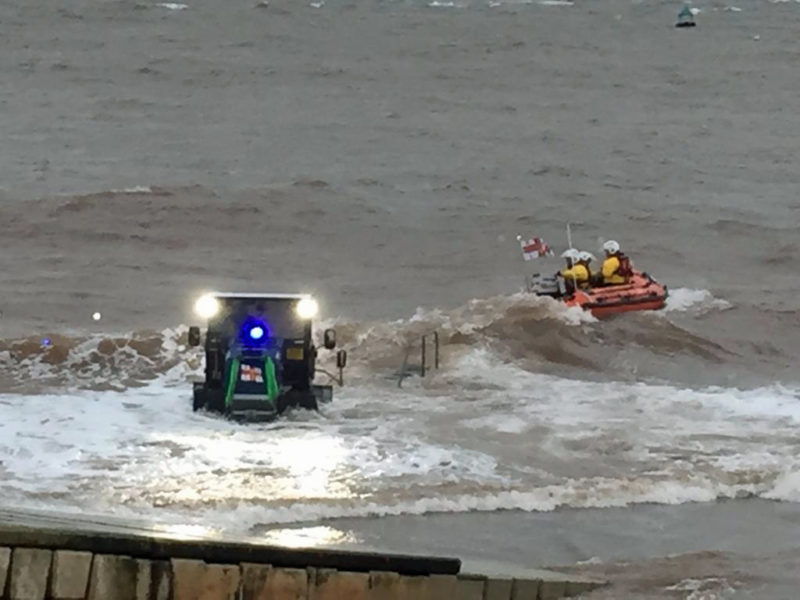 Exmouth RNLI Lifeboat launched to help vessel with engine problems
At 21:04 hrs today, Friday 05 June 2020 Exmouth RNLI's temporary Inshore Lifeboat D-755 Peggy D  was requested to launch by H.M. Coastguard following reports of a private fishing boat in distress off Straight Point, Exmouth.
The lifeboat was launched at 21:10hrs and had reached the location of the casualty vessel by 21:16hrs.
Commanded by Helm, Henry Mock and volunteer RNLI crew members, the situation was quickly assessed and the vessel, that was without power and drifting out of control, was taken under tow to the safety of Shelly Beach, Exmouth.
There was no damage to the boat and none of those on board sustained injuries or required medical assistance.
On completion of the assignment the lifeboat made its way back to Exmouth Lifeboat Station where it was back ready for service by 22:55hrs.
Helm, Henry Mock said, 'We acted on a report of a private fishing vessel whose three occupants, despite their best efforts, were unable to restart their engine and regain power. The boat was at risk of drifting out of control. Myself and my crew were able to reach the boat very quickly where we fixed a tow and assisted the vessel back to safety."