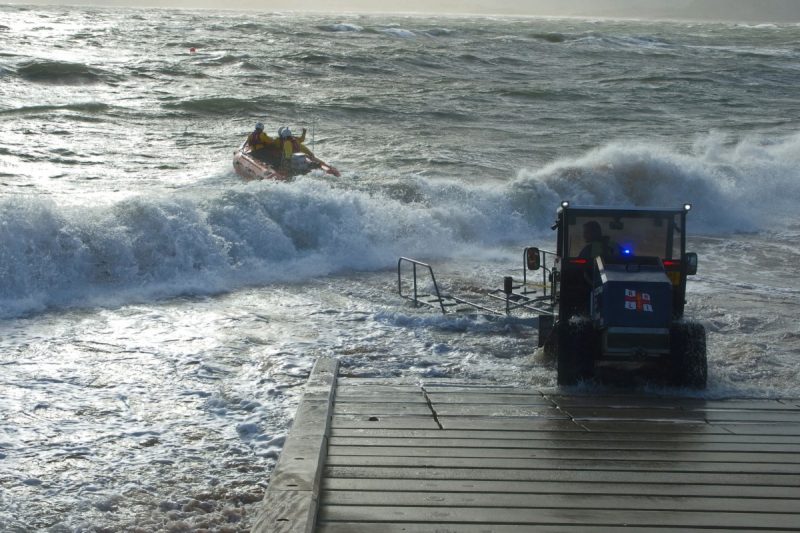 Exmouth RNLI volunteers called out on service in Storm Ophelia
Exmouth's inshore lifeboat launched at 4.19pm on 16 October to a man on board a 21' cabin cruiser in the river Exe, during Storm Ophelia.
Crew volunteers were on scene near the Exe Sailing Club within 12 minutes in Force 6 conditions. The local man was attempting to secure his boat onto a mooring after the storm increased. A damaged propeller, along with strong waves and wind caused difficulties in positioning the boat, so a Crew volunteer was put on board to secure the cabin cruiser successfully. The casualty requested to stay on board. Because of the challenging conditions in front of the lifeboat station, recovery took place at Exe Sailing Club.
Helm, David Preece said:
'It seems the casualty had reached his boat from near the railway line as he was concerned for his property and wanted to protect it in the increasing weather conditions. There was always a danger he would find himself unexpectedly in the water and wasn't wearing a lifejacket. We would advise boat owners to check their moorings are secure in all weathers.
British Transport Police and National Police Air Service (Exeter) were also tasked following calls from concerned members of the public.