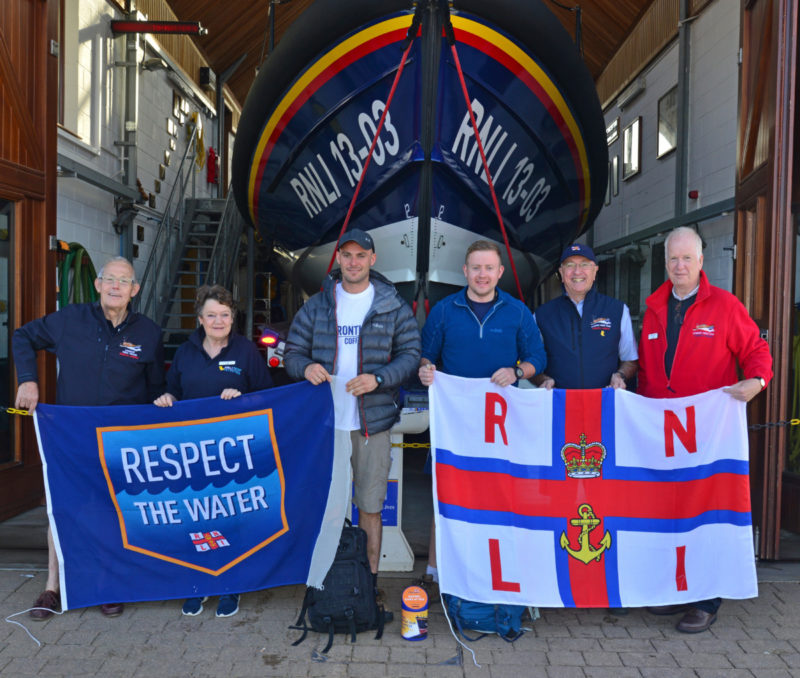 Frontline Coffee's Tom & Matt walk the Jurassic Coast for the RNLI
8am this morning, Wednesday 15th May, saw the start of an arduous 100 mile trek along the whole of the Jurassic Coast by Tom Taylor and Matt Broxton to raise awareness and funding for the RNLI.
Both are full time Firefighters and Directors of Frontline Coffee, a small batch, roast to order coffee company based in Chard, Somerset that donates 100% of its profits to frontline service charities.
The intrepid walkers set off from the Exmouth Lifeboat Station amply fuelled with bacon sandwiches provided by RNLI volunteers and a welcome cup of their very own coffee that they donated to the station. They aim to complete the journey from Exmouth to Swanage, the most easterly point of the Jurassic Coast, in just three days, averaging 33 miles a day and finishing each days walk at an RNLI Lifeboat Station, where they will donate a bag of coffee!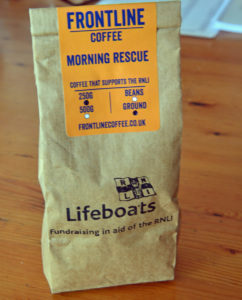 They aim to reach Lyme Regis Lifeboat Station today, Weymouth on Thursday and finish at Swanage Lifeboat Station on the evening of Friday 18th May 2019.
Before setting off, Matt said "Every day the RNLI launch their volunteer lifeboat crews to save lives at sea, provide flood rescue services, lifeguards for beaches and much more and the least we can do is walk 100 miles to help raise funds for this amazing organisation. We hope to raise around £500 and thank the volunteers at Exmouth RNLI for their hospitality and encouragement today."
Robin Humphreys, Chairman of Exmouth RNLI Fundraising Committee, said "We gave Tom and Matt a good send off from Exmouth and wish them all the very best in their endeavours to raise funds for our charity, with very grateful thanks for their efforts."
Both walkers have a JustGiving Fundraising page for donations at:
www.justgiving.com/fundraising/frontline-coffee
More information can be obtained from their website at :