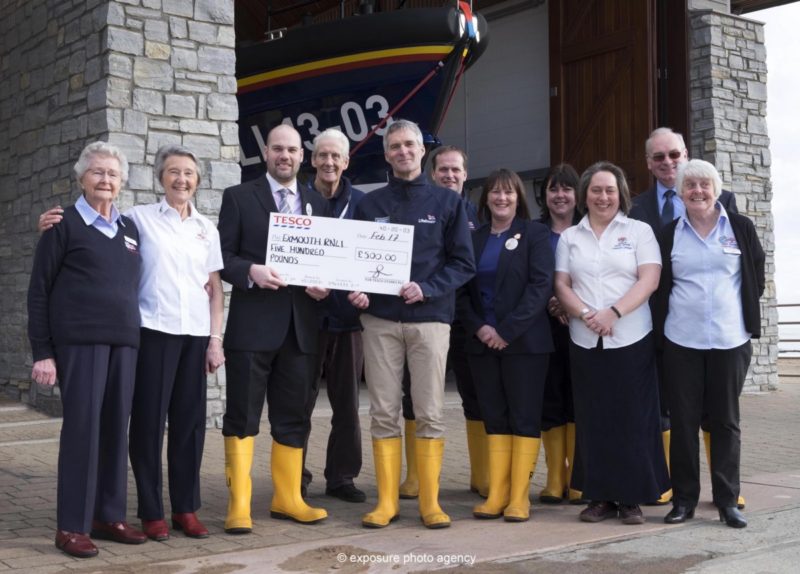 Tesco donate community cheque to prove Every Little Helps
On Wednesday 8 February, staff at Tesco presented us with a cheque. This is the press release from Communications Agency, Freedman Brown:
The Tesco store on Salterton road show their support with a £500 donation to the Exmouth RNLI.
The donation will help to fund vital equipment and kit for the lifeboat crew suchas boots, helmets and waterproof clothing. The donation is part of the store's commitment to help and support community groups and organisations in the Exmouth area.
Don Hodgkinson, Exmouth RNLI Chairman said, "We are very grateful for any and all donations funded by our generous supporters such as the Tesco store. The crew would like to thank Tesco for coming down to the station and presenting us with a £500 donation, it will help to keep the services we provide available for the community."
Store manager Adrian Fielding added, "The RNLI are a huge part of the community and the store are always more than happy to offer support whenever we can. We hope the donation can help with funding to keep crew equipment up to date."
Photos by Anna Burt from Exposure Photo Agency: