Exmouth RNLI Inshore Lifeboat launched to assist inflatable boat
At about 13:00 hrs today Saturday 30 May 2020, Exmouth RNLI temporary Inshore Lifeboat D-755 Peggy D was launched following a report by Exmouth National Coastwatch Institute concerning two men adrift in an inflatable rowing boat.
The two men were observed by Exmouth NCI and appeared to be drifting out of control off Exmouth seafront by the old Lifeboat Station.
The RNLI inshore lifeboat, manned by volunteer crew, Helm, Harry Griffin with crew Henry Mock and Matt Bragg, immediately made their way to the vessel.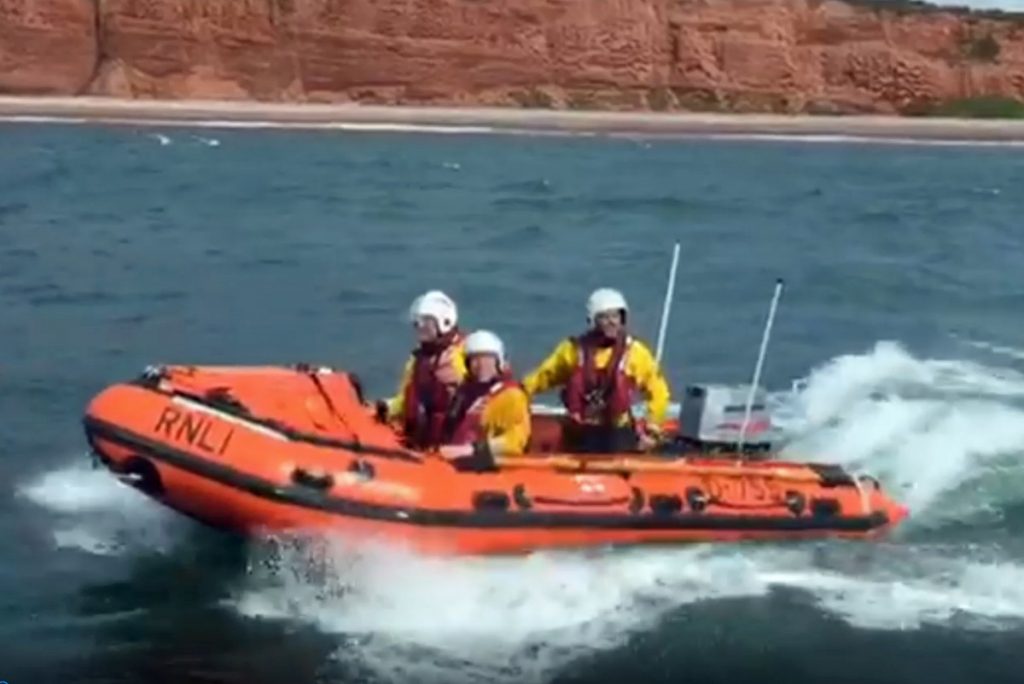 The two men, who had no oars, life jackets or buoyancy aids were given assistance and advice at the scene, whereupon the lifeboat returned to station.
Helm, Harry Griffin, said "I must emphasise the importance at this present time for members of the public taking extra care before they go out on the water. We currently await deployment of our Lifeguards, and it's vital that individuals ensure that they are aware of the weather, tide conditions, have proper safety equipment, including lifejackets and a means of communication. High tide tomorrow is at 14:07 hrs and we are expecting easterly winds over the next few days. These can lead to unpredictable swells and tide conditions and so I would advise extra vigilance."