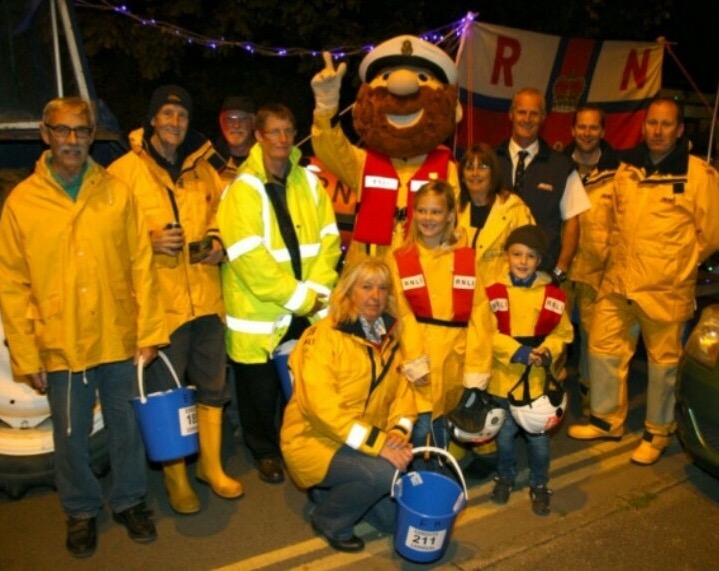 Exmouth Illuminated Carnival
Exmouth RNLI fundraising team and volunteer crew members and their families were at Exmouth's illuminated carnival at the weekend. There was even a guest appearance from Stormy Stan who greeted the gathered crowds.
Exmouth held its annual illuminated carnival through the streets of Exmouth on a dry autumn evening, the crowds gathered early for the event and spirits were high. As usual Exmouth RNLI were one of the leads in the carnival procession, this is in case of a shout and the crew have to race for the lifeboat station. Mark Sansom the second mechanic drove the tractor pulling the demonstration D class lifeboat,  crew volunteers, family and their children walked the route wearing various items of volunteer kit, collecting money in collection buckets and helmets.
Stormy Stan joined the fun, walking alongside the D class lifeboat waving to the crowds and having his photo taken. The lifeboat completed the carnival and luckily no pagers went off! The crew volunteers their families, and the fundraising team waved Stormy Stan off and hope he joins them again next year.