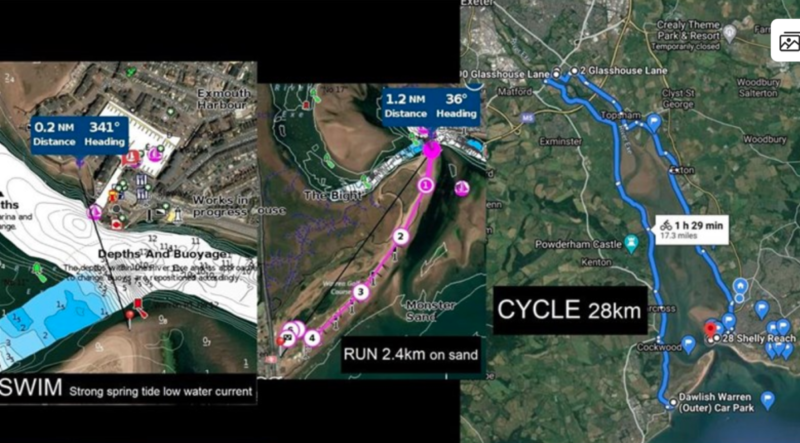 Exmouth RNLI volunteer Hedley Saunders launches into his 70th birthday Triathlon fundraiser
Exmouth RNLI volunteer Deputy Launch Authority, Hedley Saunders, has launched into his latest fundraiser for the lifesaving charity – a 70th birthday Triathlon taking place on Friday 23 July 2021.
Hedley, a volunteer for Exmouth RNLI for well over 20 years, is no stranger to fundraising for his favourite cause. During his time as a lifesaving volunteer in a number of capacities including tractor driver and ten years as the local charity's Treasurer, he has taken part in swimathons, the Starcross swim, and the Six On Saddles challenge to raise money for Exmouth RNLI. But his fundraising efforts have also extended to when he was a dentist at the Fairfield House practice – he would contact his patients and ask that they make a donation to Exmouth RNLI when they miss appointments!
Of his latest venture, Hedley said, "I've supported Exmouth Lifeboat for many years. I used to raise over £2,000 a year from missed appointment donations but I've been retired now for 5 years and I'd like to help out again. I was a tractor driver and head launcher until I was 65. I've been a deputy launching authority for many years but I will have to retire from that when I'm 70. Too many people are still drowning. More than ever we need the RNLI's help. As a charity, the RNLI depends on our donations so it can go on saving lives and keeping us and our loved ones safe. RNLI lifesavers are our lifeline. They're the lifeboat crews who provide 24-hour search and rescue right around the UK and Ireland. The lifeguards keeping watch on 240 of the busiest beaches in the UK and Channel Islands. And the RNLI safety teams and educators working tirelessly to stop people getting into trouble in the first place. Thank you for your support."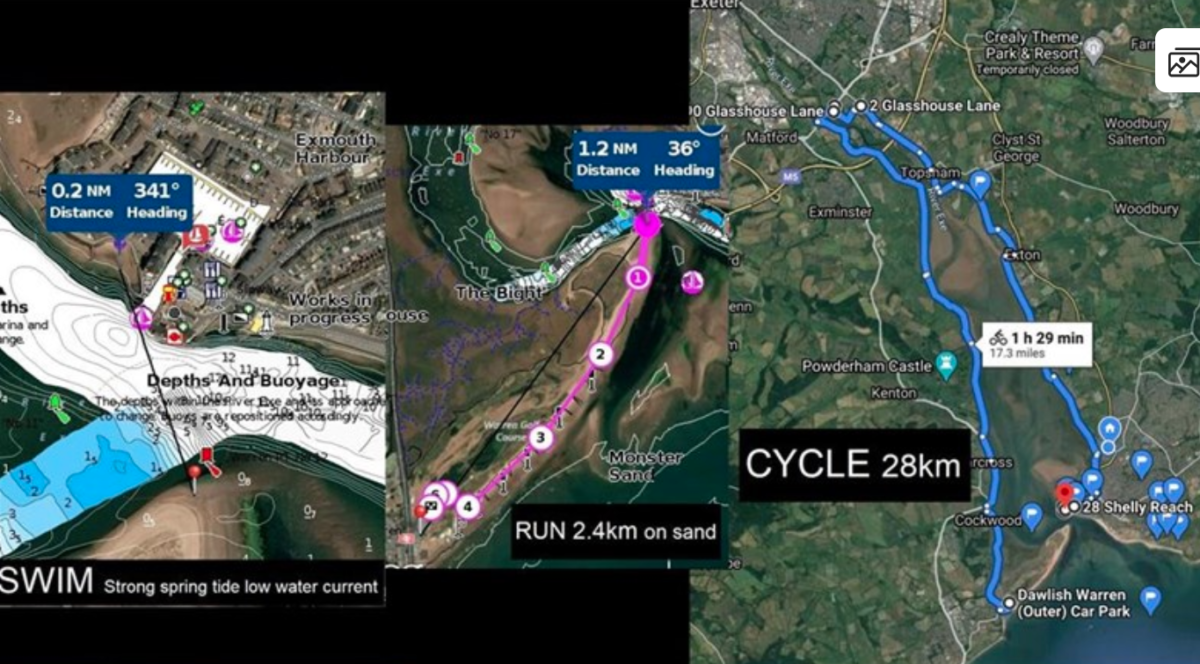 You can support Hedley in his determined quest to raise funds for Exmouth RNLI by clicking on this link :
https://www.justgiving.com/fundraising/hedley-saunders