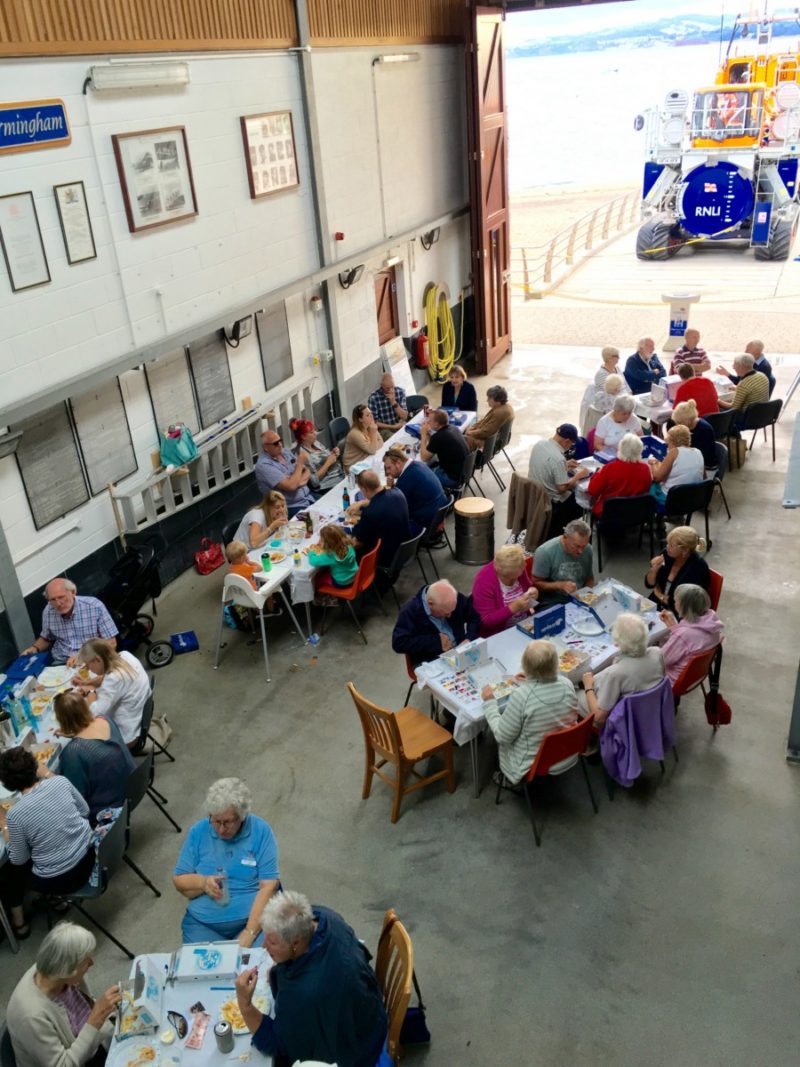 A Super Sunny Fish and Chip Supper
Exmouth RNLI fund-raising team flung the all weather lifeboat hall doors open for its annual fish and chip supper on Saturday. The sun shone and the R and J Welburn was towed down the ramp to make room for the 73 people attending the supper.
Saturday saw Exmouth RNLI fundraising team host its annual fish and chip supper, the event has grown from previous years and this year with the demand for tickets so high the all weather lifeboat hall had to be used. Crew volunteers were on hand to tow out the R and J Welburn into the late afternoon sunshine and assist the fundraising team set up tables and chairs..
Crew volunteer Tim Barnes and his wife Kelly, owners of Krispies Fish and Chip shop, supplied 73 portions of fish and chips for the event which was attended by RNLI crew volunteers and their families, fundraising team members, shop volunteers, and RNLI supporters. The evening was rounded off with a quiz from quiz master Kevin Riley, Lifeboat Operations Manager, the winners receivied a goodie bag.
Many thanks to the fundraising organisers of the event and to all who attended, and a big thank you to Tim and Kelly and the team at krispies.