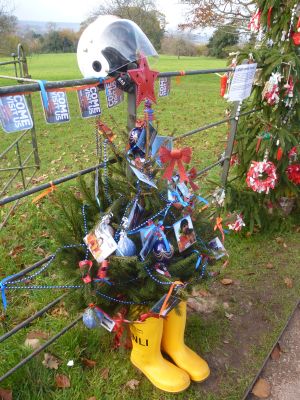 Shop volunteers promote our appeal at A La Ronde festival
A number of our shop volunteers have made decorations and helped dress a Christmas tree to promote our latest appeal.
National Trust property, A La Ronde in Exmouth have encouraged local community groups to take part in their third Christmas tree festival.
The idea is to raise awareness of the group you represent and convey key messages about what you do to other participants and visitors in the run up to Christmas.
In addition to hand-made baubles and bows, volunteers laminated photos of crew volunteers and lifebuoys. They used a pair of yellow wellies filled with sand to stand the tree in and topped it off with a helmet (which is out of action).
The exhibition is on until 15 December.
The tree was kindly donated by Green Fingers Garden Centre.