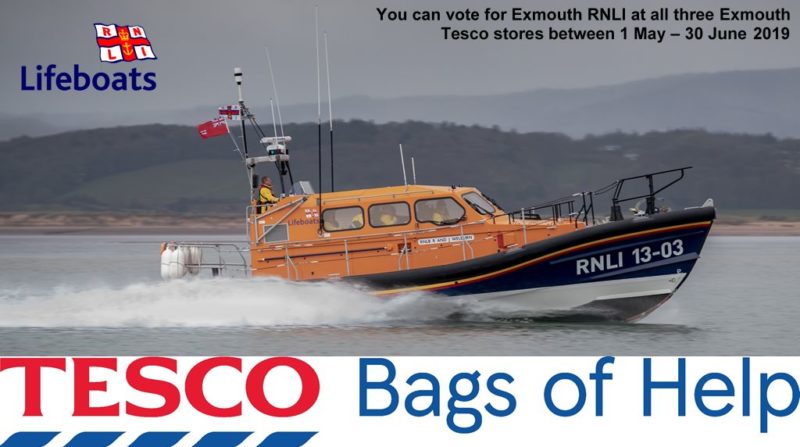 Exmouth RNLI / Tesco's 'Bags of Help' Fundraiser : Vote while you shop !
It's 'vote while you shop' time at your local Tesco and we're very pleased to announce that Exmouth RNLI is one of the charities you can vote for as part of the Tesco 'Bags of Help' Groundwork initiative that grants funding to thousands of local community projects across the country.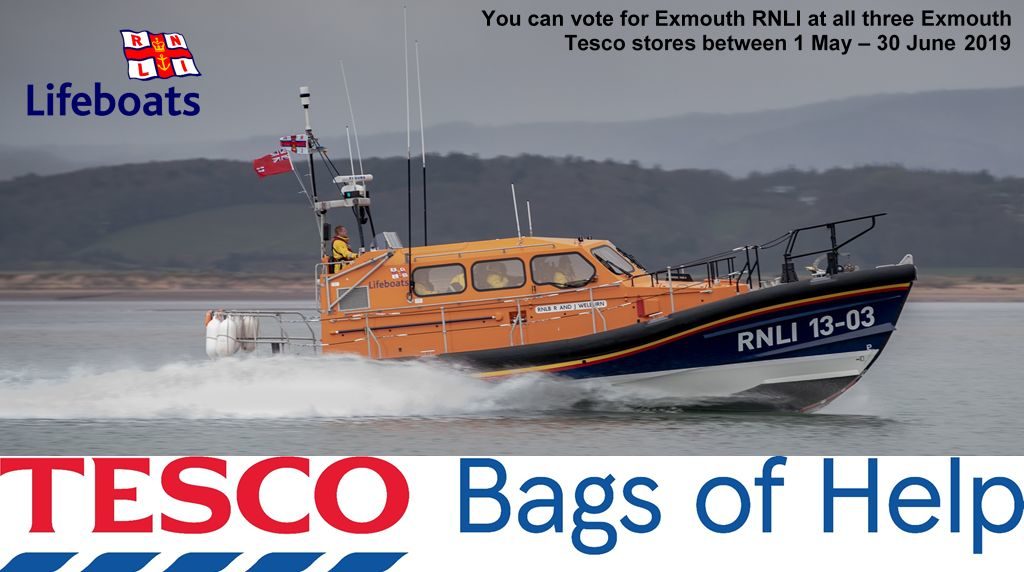 It's easy – just make a purchase, ask for a Tesco 'Bags of Help' token and pop it into the RNLI slot inside the store and your local RNLI could receive up to £4,000 to help keep us saving lives at sea !
You can vote for us every time you shop at any of the three Exmouth Tesco stores :
Tesco Superstore, Salterton Rd, Exmouth
Tesco Express, Churchill Rd, Brixington, Exmouth
Tesco Express, Rolle Street, Exmouth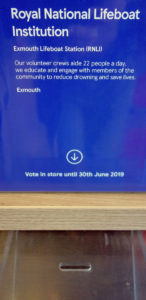 This fundraiser will be in operation until 30 June 2019 and we'd love you to support our lifeboat charity.
Thank you in advance and remember 'every little helps' in supporting our RNLI volunteers
 saving lives at sea !