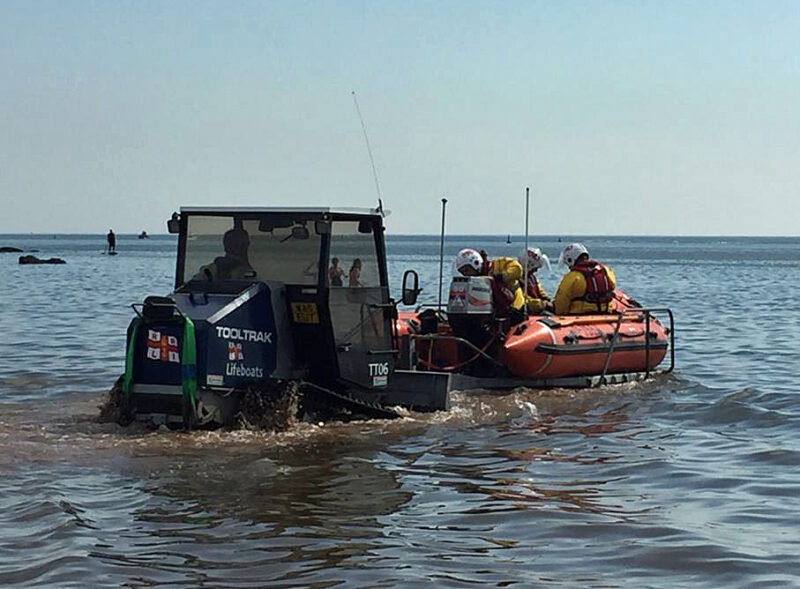 Exmouth RNLI called to assess drifting Sailing Dingy
At 9.48pm yesterday Saturday 26 June 2021, Exmouth RNLI were tasked by H.M. Coastguard to attend a report of an unmanned Wayfarer Sailing Dingy drifting out of the River Exe Estuary.
Exmouth RNLI Inshore Lifeboat, George Bearman II was launched at 10.00pm by volunteer RNLI crew :
Tractor Driver : Paul Balbi
Shore Crew : Nick Wright, Matt Bragg and Dougie Wright.
Inshore Lifeboat Crew : Henry Mock (Helm), Ed Steele, Ed Thomas and Chris Sims.
The crew were quickly able to locate the drifting vessel, assess that it was a significant risk to other water users and tow it to safety.
RNLI Lifeboat Helm, Henry Mock, said, "I would appeal to all boat owners with moored vessels to regularly check both the condition of the mooring and the state of the vessel. It is very easy for a boat to become unsafe and run adrift at which point it becomes a dangerous navigational hazard to other water users. Myself and my crew were pleased to have recovered the dingy and remove the hazard."
At the conclusion of the assignment the Inshore Lifeboat returned to Exmouth Lifeboat Station where it was back on service a short time later.